First impressions are priceless which is why I always recommend a face-to-face meeting before a bride chooses her consultant. If that's not possible, second best is hearing what other clients say about her.
Find out what people are saying about me…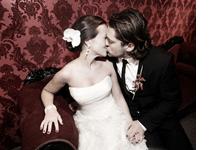 "I was thoroughly impressed by My Promise to You event planning. Angie and her team thought of everything leading up to my wedding day and were indispensible on the day of. I was able to completely enjoy my day because Angie took care of all the worrying and planning down to the last detail. I am a very organized person and wasn't convinced I needed a wedding planner but I cannot recommend getting one enough. It is such a special day and I was truly able to savour each moment - thanks to Angie who took on all the stress, planning and agonizing for me. Her level of organization and thoughtfulness is incredible and she was literally a life-saver overseeing all the details.
-Brianna Davies, Corporate Lawyer (and happy newlywed)"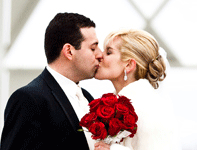 "The day wouldn't have gone nearly as smoothly without Angie- she was simply wonderful! She took care of everything without anyone even noticing she was there and was extremely organized, always professional and incredibly personable...It was a huge relief knowing that she was available to handle all of the small things and we could focus on the enjoyment of each moment.

We would highly recommend Angie to anyone who needs help with any event from corporate to wedding."
- Giovanni and Julia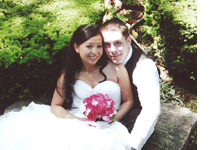 "One word 'PERFECTION', that was our wedding day. Thanks to the most wonderful, organized and professional wedding planner, Angie. It could not have been done without her talent and skills that made the day one of the best days of our lives."

- Damien and Heather Mijatovic (3 years of marital bliss and counting.....)


"As exciting and as wonderful as weddings are, the actual planning process can be somewhat stressful and extremely time consuming! My husband and I used Angie's services from My Promise to You to help plan our wedding. Angie was a great asset from her existing range of great and reliable vendors to choose from; to her on-site service on the actual wedding day. Our wedding day couldn't have been any smoother thanks to Angie's ability to stay on top of every detail. We would highly recommend My Promise to You to anyone looking for a stress-free wedding!"
- Mellany Masterson